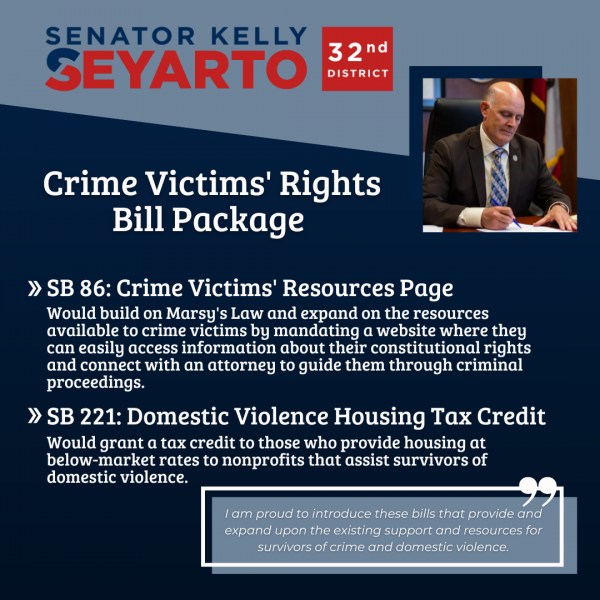 Summary
SB-86 expands the resources available to crime victims by mandating the existence of an internet website where crime victims can learn about their constitutional rights.  
Background
Under existing law, crime victims are entitled to certain rights under the California Constitution. Marsy's law became statue through proposition 9 in 2008 which enshrined the most comprehensive Constitutional victims' rights laws in the U.S. here in California. Despite having constitutional rights and a victims rights card provided by first responders, many victims still struggle to understand their rights and the complicated judicial process.
In order to address the need for crime victims to understand their rights California has implemented several systems of resources including the mandate that emergency responders carry a list of the 16 Constitutional rights of victims and a list of additional resources. Without guidance most victims cannot make sense of the actual implementation of their rights. California's penal code mandates the existence of the California Victims Legal Resource Center (VLRC), toll-free victims' hotline, and list of resources all of which are hosted by the McGeorge School of Law in Sacramento and funded by a non-competitive grant through the Office of Emergency Services.
The codified language regarding victims' resources reaffirms the importance and sincerity of how Californians have a right to be treated when they are victimized. Unfortunately, the reality is that the resources available to victims are underfunded, under prioritized, and sometimes avoided by the legal system tasked with upholding justice. Connecting crime victims with the knowledge and understanding of their rights is the bare minimum. 
Proposal
SB-86 would further the goals already enumerated by Marcy's Law and the California penal code by mandating that the Victims Legal Resource Center host an internet website where crime victims can easily find relevant information and get connected to a crime victims attorney who can guide them through their Constitutional rights and the complex legal process involved in criminal cases.